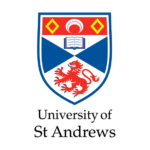 Webseite StAndrewsBSRC University of St Andrews
Biomedical Sciences Research Complex (BSRC)
School of Biology Salary: £42,149-£51,799 per annum* Start Date: As soon as possible
The School of Biology wishes to appoint a Lecturer/Reader to its academic staff at the Biomedical Sciences Research Complex (BSRC). The successful candidate will be an internationally outstanding scholar in the field of molecular microbiology, with a range of interests that strengthen and complement those within the BSRC and the School of Biology in general.
This includes:
·   Pathogen biology (e.g., cell-cell communication, growth and persistence)
·   Pathogen: host interactions
·   Microbial defense systems (e.g., CRISPR)
·   Biotechnology (natural product synthesis, biofuels, bioremediation, novel enzymes and pathways)
·   Identification/validation/ Mode of action studies of novel chemotherapeutics and targets.
Candidates will be expected to provide international leadership in their chosen field. They will hold a doctorate in Biology or a cognate discipline and will be expected to teach at undergraduate and postgraduate level and supervise research students. The primary criteria for appointment will be evidence of an internationally recognised research record and evidence of teaching experience at university level. Based in the BSRC, you will benefit from modern laboratory space, state-of-the-art facilities and a collaborative, collegial research culture. Candidates with existing funding who may wish to transfer their fellowship, and candidates considering applying for a fellowship, are also encouraged to apply.
*Appointment to Reader at Grade 8 (£53,348-£60,022 per annum) will be considered for candidates with outstanding experience and publication record, which will be appropriately reflected in an amended job description.
Informal enquiries can be made to Director of the BSRC Professor Terry Smith (email tks1@st-andrews.ac.uk) or the Deputy Director Dr Tracey Gloster (email tmg@st-andrews.ac.uk).
Applications are particularly welcome from people from the Black, Asian and Minority Ethnic (BAME) community, and other protected characteristics who are under-represented in academic posts at the University.
Equality, diversity and inclusion are at the heart of the St Andrews experience.  We strive to create a fair and inclusive culture demonstrated through our commitment to diversity awards (Athena Swan, Carer Positive, LGBT Charter, Race Charters and Stonewall). We celebrate diversity by promoting profiles of BAME, LGBTIQ+ staff and supporting networks including the Staff BAME Network; Staff with Disabilities Network; Staff LGBTIQ+ Network; and the Staff Parents & Carers Network.  Full details available online: https://www.st-andrews.ac.uk/hr/edi/
Closing Date: 23 June 2022
Please quote ref: AC2335NB
Further Particulars: AC2335NB FPs.doc
School of Biology
Salary: £42,149-£51,799 per annum*
Start Date: As soon as possible