Viruses – Open Access Virology Journal
Viruses (ISSN 1999-4915) is an open access journal that provides an advanced forum for studies of viruses. It publishes reviews, regular research papers, communications and conference reports and short notes. Our aim is to publish papers that are of significant impact to the virology community, and to help researchers present their cutting-edge findings and opinions in detail and have quick dissemination among their peers. We encourage scientists to publish their experimental and theoretical results in as much detail as possible. The full experimental details must be provided so that the results can be reproduced. There is no restriction on the length of the papers. We also encourage the publication of timely reviews and commentaries on topics of interest to the virology community.
GfV members will now receive a 20% discount on the article processing charges for publishing in Viruses, as well as other benefits.

Journal of General Virology
Journal of General Virology is led by a carefully selected, prestigious Editorial Board who ensure rigorous, high-quality peer review, aided by the Society's in-house publishing team. Authors benefit from rapid publication times and very liberal Open Access policies, which comply with all funder and institutional Open Access mandates worldwide, and are not subject to page limits, page charges or colour fees.
Tasha Mellins-Cohen, Director of Publishing at the Microbiology Society, said "The Journal of General Virology is a fantastic journal with a long history of publishing virology research from around the world, and we are very excited to partner with the GfV to raise the profile of the Journal with our colleagues in Germany, Austria, Switzerland and other German-speaking areas."
GfV members will now receive a 20% discount on the article processing charges for publishing in Journal of General Virology.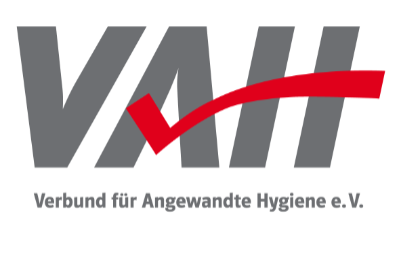 Verbund für angewandte Hygiene e.V.
Der VAH fördert die anwendungsorientierte wissenschaftliche Bearbeitung und Umsetzung hygienischer und hygiene-relevanter Themen. Dazu gehören die Erarbeitung von Prüfvorschriften und Bewertungsmöglichkeiten für Verfahren der Dekontamination, Desinfektion, Antiseptik und Sterilisation, der Erfahrungsaustausch und die fachübergreifende Kooperation mit relevanten medizinischen und nichtmedizinischen Disziplinen. Nicht zuletzt ist die Planung und Durchführung von Fort- und Weiterbildungen und die Beantwortung von Anwenderfragen ein wichtiges Aufgabengebiet.
Die Arbeit der Desinfektionsmittel-Kommission im VAH ist den Zielen des öffentlichen Gesundheitsschutzes verpflichtet. Durch die Zertifizierung von Desinfektionsmitteln und die Herausgabe der VAH-Liste soll sichergestellt werden, dass nur hygienisch-mikrobiologisch bzw. hygienisch-virologisch geprüfte Desinfektionsverfahren mit nachgewiesener Wirksamkeit zum Einsatz kommen. Die Auswirkungen auf Mensch und Umwelt bei der Anwendung, z.B. durch Verhinderung von Überdosierungen, werden ebenfalls berücksichtigt.
Zu den Mitgliedern im VAH gehören wissenschaftliche Fachgesellschaften und Berufsverbände sowie Experten aus den Bereichen Hygiene, Öffentliches Gesundheitswesen und Infektiologie.